It's hard to believe the boys are basically 10 1/2 months old and that I've been pumping and breastfeeding for that long. It's not an easy task, but one that was important to me. I knew that when the twins were born, I wanted to do what I could to breastfeed them for as long as I could. I know it isn't for everyone, but it was just something I wanted to be able to do.
That said, I was also intimidated by breastfeeding twins. The logistics of it, the demands of it – it seemed like it'd be a lot. So while I was ready to attempt it and do what I could, I also knew that if I need to, I would stop and it would be ok. And as it turned out, breastfeeding didn't start out so easily.
When the boys were born, I was generally ready, but I had no idea what I was in store for. I don't know if it was something to do with hormones, my pre-eclampsia, the amount of medication I got with my epidural, the stress of having one baby at home and one in the NICU for a week, or something else entirely, but it took forever for my milk to come it. After coming home from the hospital, I hardly had any milk supply. The boys bottles were less than two ounces and I was hardly able to fill half of one of those bottles. I don't think I pumped more than 5 ounces in a day.
I desperately wanted my supply to go up so that I could actually breastfeed/nurse, if not pump and bottle feed, so I pumped for 45 minutes to an hour every 3 hours once I got home until my milk finally came in. It took two weeks and two days, but it came in hot and fast. After that, if I didn't pump consistently every 3 hours, I was a leaky faucet. Sorry if that's TMI. 🙂 I froze quite a bit of milk at that point.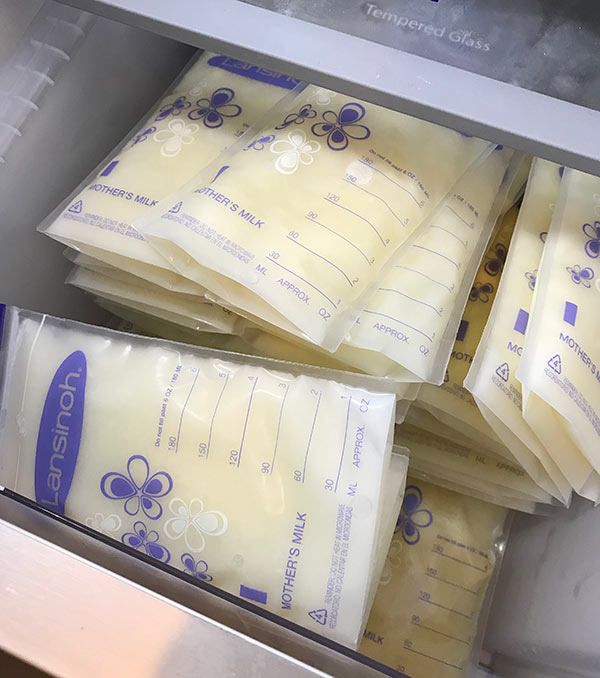 I also ran into a bit of an issue as far as nursing went. Neither baby was terribly interested. Ashton had spent the first 2 nights in our room at the hospital before going to the NICU. When he'd been with us, he seemed like he'd love nursing, but after coming home from the NICU he showed no interest. Brooks was never terribly interested, but we kept trying. So in the meantime, there was LOTS of pumping and bottles.