It's hard to believe that in less than a week, we'll have twins! We seriously can't wait and I'm excited to share the nursery with you! We finally got everything finished about a week ago – not a moment too soon.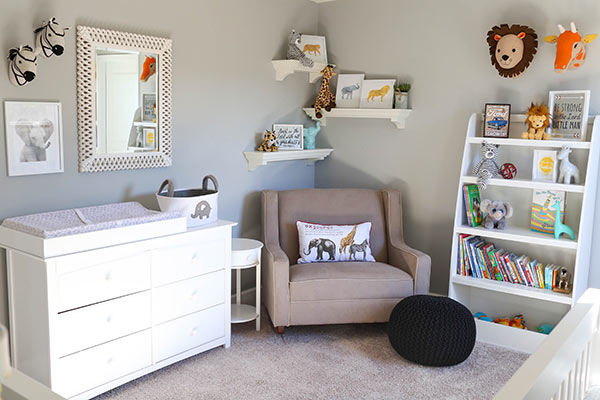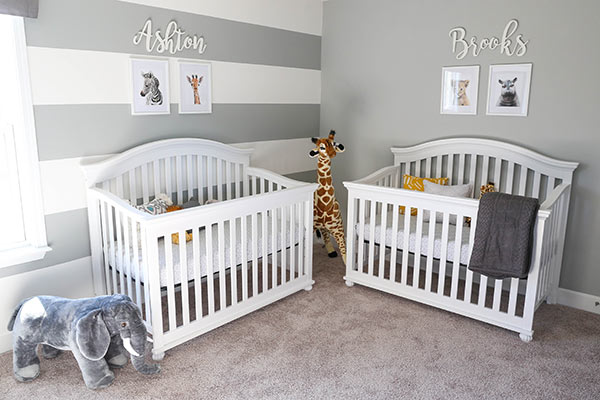 We decided on a safari animal nursery theme, since the hubs is originally from South Africa. I loved seeing all the animals when we visited a couple years ago and it seemed like the perfect theme. I wanted it to be a little more updated, not too cutesy. I think it turned out really fun and I can't wait to bring home our little baby boys and put them in there. We pass by their room on the way from our bedroom to go downstairs and we just about always stop and look in and just try to imagine what it'll be like.
One of the first things I decided on were these safari animal prints. LOVE them! They are from The Crown Prints on Etsy and not at all expensive. I printed them at Kinkos (which they have great instructions on how to do) and framed them. Nice and easy and so darn cute.