December 17, 2018
Breast Pump and Accessories for Hands-Free Pumping
It's hard to believe the boys are basically 10 1/2 months old and that I've been pumping and breastfeeding for that long. It's not an easy task, but one that was important to me. I knew that when the twins were born, I wanted to do what I could to breastfeed them for as long as I could. I know it isn't for everyone, but it was just something I wanted to be able to do.
That said, I was also intimidated by breastfeeding twins. The logistics of it, the demands of it – it seemed like it'd be a lot. So while I was ready to attempt it and do what I could, I also knew that if I need to, I would stop and it would be ok. And as it turned out, breastfeeding didn't start out so easily.
When the boys were born, I was generally ready, but I had no idea what I was in store for. I don't know if it was something to do with hormones, my pre-eclampsia, the amount of medication I got with my epidural, the stress of having one baby at home and one in the NICU for a week, or something else entirely, but it took forever for my milk to come it. After coming home from the hospital, I hardly had any milk supply. The boys bottles were less than two ounces and I was hardly able to fill half of one of those bottles. I don't think I pumped more than 5 ounces in a day.
I desperately wanted my supply to go up so that I could actually breastfeed/nurse, if not pump and bottle feed, so I pumped for 45 minutes to an hour every 3 hours once I got home until my milk finally came in. It took two weeks and two days, but it came in hot and fast. After that, if I didn't pump consistently every 3 hours, I was a leaky faucet. Sorry if that's TMI. 🙂 I froze quite a bit of milk at that point.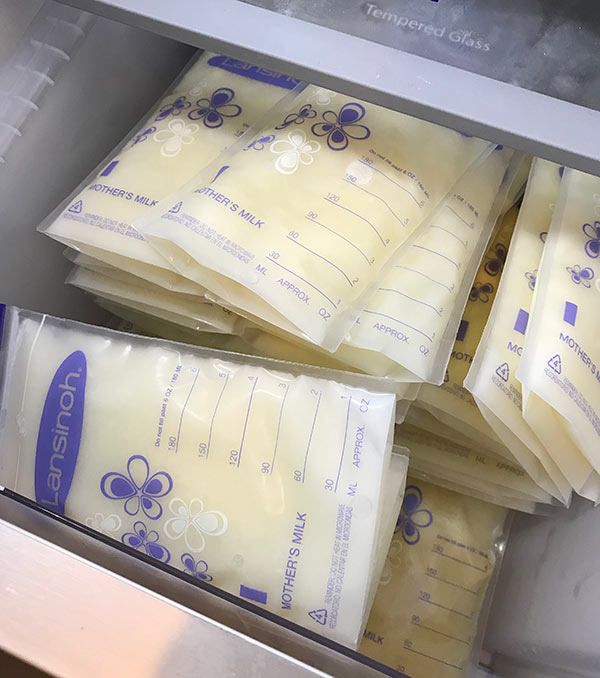 I also ran into a bit of an issue as far as nursing went. Neither baby was terribly interested. Ashton had spent the first 2 nights in our room at the hospital before going to the NICU. When he'd been with us, he seemed like he'd love nursing, but after coming home from the NICU he showed no interest. Brooks was never terribly interested, but we kept trying. So in the meantime, there was LOTS of pumping and bottles.
All of a sudden one day, Brooks latched and never looked back, but Ashton ended up with some really bad reflux and just screamed most every time we tried. Ultimately, I ended up pumping mostly and nursing Brooks when I could during the day.
So basically, I've pumped and pumped and pumped for the last 10 1/2 months. And that is not an easy task. Between trying to take care of two babies, work and just basically survive, I realized early on that I needed to step up my pumping game and figure out a way to make it easier. I had a hands free bra already and a great portable pump, but I had to to carry the pump everywhere in one had and that was no good when I have only two hands and two babies. So in an effort to make pumping as easy and doable as possible, I got some breast pumping accessories that made life much easier. If you end up in the same boat, these are the things I've used and have been super helpful!
The first thing you need is obviously going to be the breast pump. I have a Spectra S1 and love it. Easily the best thing about this pump is that you can charge it and then walk around the house with it without having to be plugged in. The charge lasts for quite a while – a couple days even, depending on how long and often you pump. I even take the pump in the car with me and use it when sitting in the car.
While I never used a Medela pump to be able to compare them personally, I've had several friends who said that my Spectra is considerably more quiet than the Medela, which is also a plus when you're pumping at night and your baby or husband is in the room and you don't want to disturb them.
As far as hands free pumping goes, you definitely need a hands free bra and I love this Simple Wishes Hands Free Pumping Bra. It came with my pump, which I got through our insurance, and after using it a few days fell in love and bought two more so I could rotate through them. Super easy to adjust and use. Love it!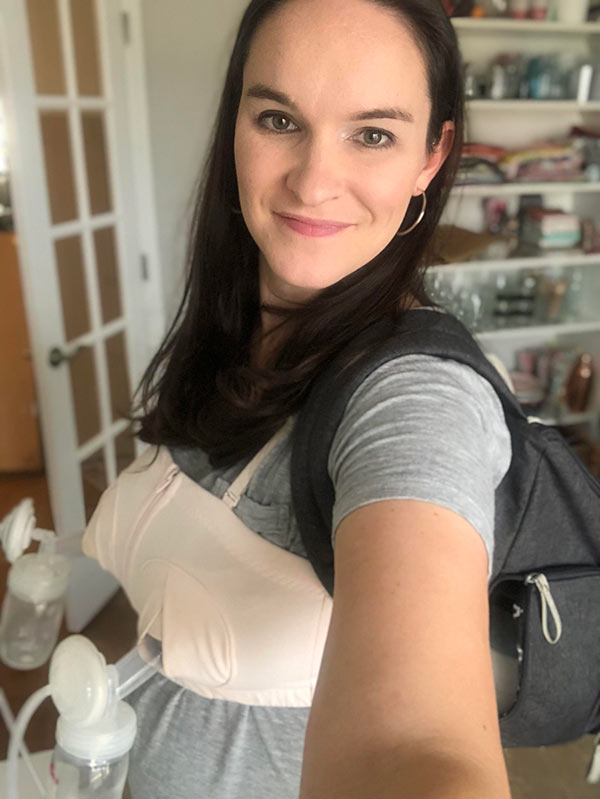 So, I'll note that while it might look like I'm actually pumping in this photo, everything is just on over my shirt. No nip slips here! 🙂 But you can see a little bit of how I have the backpack and hands free bra – it was life changing!
The other thing that made a big difference for me – and had me standing in my kitchen looking like a ghostbuster – was my pumping backpack. It holds quite a bit and has great pockets and even better – it holds my pump. I can put the pump in the back pack and hook myself up and move around the house without having to carry the pump or anything in my hands. Completely hands free! BEST DAY EVER!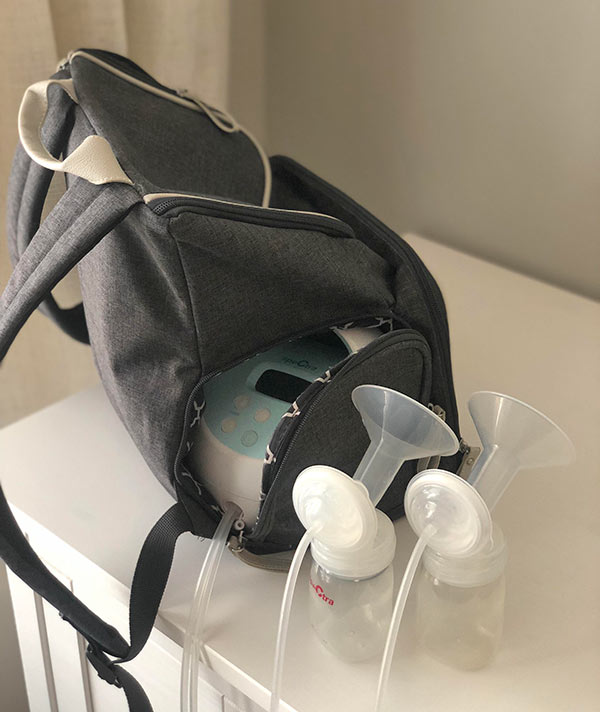 And if you really want to get crazy, there's the Freemie Cups. They will make you look like you are even more well endowed than you are, but they make pumping about as discreet as it can be. The cups go right in your bra and you hardly know they're there. There's also a new pump, called the Willow Pump, that is the same idea but is actually the pump itself, not just cups that can be adapted to work with another pump. It looks pretty sweet, though a bit on the pricier side and I don't know that insurance covers it. However, if you can swing it, it seems pretty nice. Here's a review I read recently that made me totally want it. It seems just about the easiest way to live the pumping life.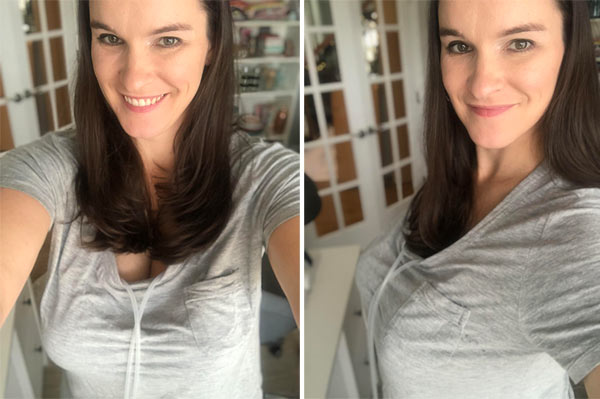 Aside from the main things you need to actually be able to pump, I found these things were also helpful to have:
MotherLove Nipple Cream – whether nursing or pumping, the nipples will need a little extra love.
Leak Proof Pump Bottle Adapter – allows you to pump directly into standard bottles. We use Dr. Browns bottles and I was able to pump directly into the bottles, which was great. I would often fill up a full bottle on my good boob and it was nice to not have to change the bottle part-way through, especially when pumping at night.
Extra Spectra Pump flanges, tubing, etc. – so you aren't constantly washing the same parts to be able to pump again.
Extra Spectra Pump bottles – again, so you aren't washing over and over.
Quick clean pump wipes – these were nice if we were on the go and I needed to clean my pump parts quickly.
Extra Dr. Browns bottle tops – storing milk requires plenty of tops.
Breastmilk storage bags – once I finally was producing milk, I was an over producer so I was able to save and freeze a good amount of milk. I liked these storage bags.
Breastmilk cooler bag – while any similar sized cooler bag will work, it is nice to have one for pumping and storing on the go.

So there you go – all the things that have made my pumping life a little easier and more bearable these past 10 1/2 months. Without most of this stuff, I'm not sure I'd have made it this far. It's a commitment. But I'm excited to say that I've been freezing some milk again recently (we've already used what was stored up early on) and I think I just about have enough to get us to a year!
Within the next week or so, I plan to start slowly bringing down the supply. I'm not sure how I'll feel emotionally about it. I actually stopped nursing Brooks a couple weeks ago when he started really using my nipples as chew toys. It was getting worse and worse and he was getting more active. I cried the whole last time we nursed because I knew I'd miss it, but I have to say that he never even seemed to notice. He's so active now, he just wants to hold a bottle and do his thing, which is fine.
And while I know that I will be THRILLED to be done pumping, I feel weirdly emotional thinking about not feeding them my breastmilk anymore when they hit a year. I don't know why exactly. Maybe it's because it's really a sign that we're approaching the end of them feeling like babies? Maybe because they're getting so close to being a year old? Maybe something else? Hormones? I don't know. But it has been a huge part of this first year with them, so it does feel like saying good bye to something – which I'm simultaneously happy and sad about.
Anyhow, I'm grateful that I've been able to do it for as long as I have. I'll say that it didn't look quite like I'd always imagined it, but that's ok. And I'm SO glad that I had babies during a time when all this stuff was available to make life easier. If we are to have another child at some point, that Willow Pump might just make life even easier. And with all that goes into feeding babies, I'm all about the easy.
This post contains affiliate links.