December 6, 2016
Jessie Turns 6!
Our sweet pup turned 6 on November 15! It's hard to believe we've had her for that long – minus the first 10 weeks. We had a BIG party to celebrate! 🙂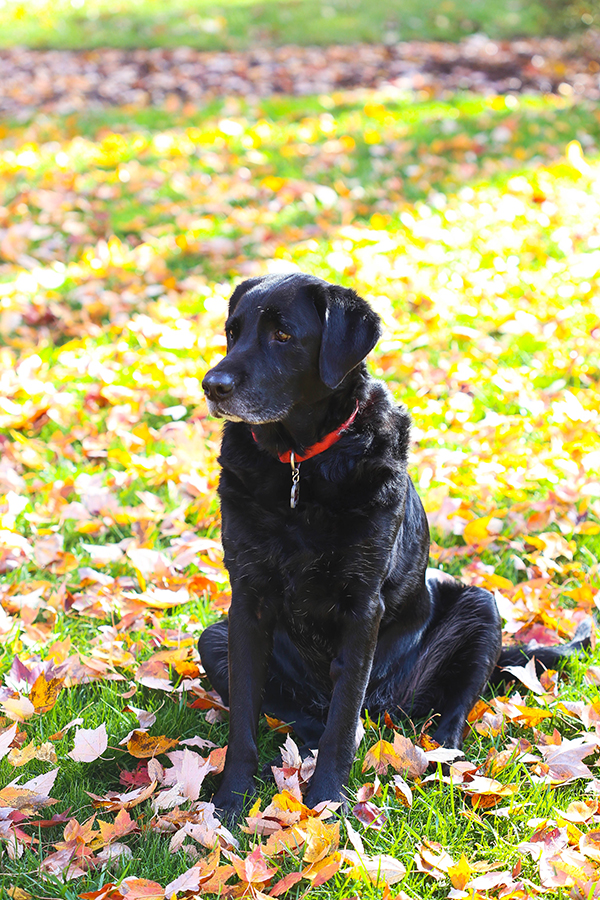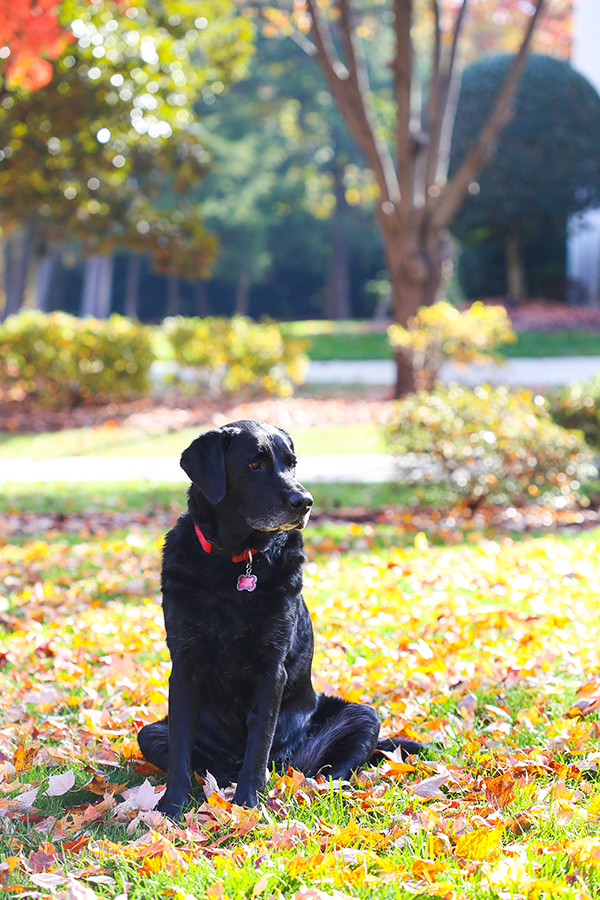 Ok, I'm totally kidding. We didn't have a big party – we didn't even have a party. That might be a little over the top, don't you think? My mom probably would have given me a hard time for a solid month – or two – had I thrown a party.
That said, I did take some pictures of her and give her a few treats. 🙂 I remember when we got her, a friend told me to take lots of pictures of her as a puppy because she'd grow really fast. I was only working part-time at the time and I definitely took the advice. I have so many cute puppy photos.
I take fewer pictures now and most of the ones I take aren't super cute. So I put a little effort into it this time. I had grand ideas of doing it pinterest-style and making a cute little chalkboard of all her favorite things. I see people do it for their kids quite a bit and I have to admit I thought it'd be funny with a pup. But with Thanksgiving shortly after, I got busy and lazy and didn't make it happen. Can you see how mad she is about it below? So mad she won't even look at me. 😉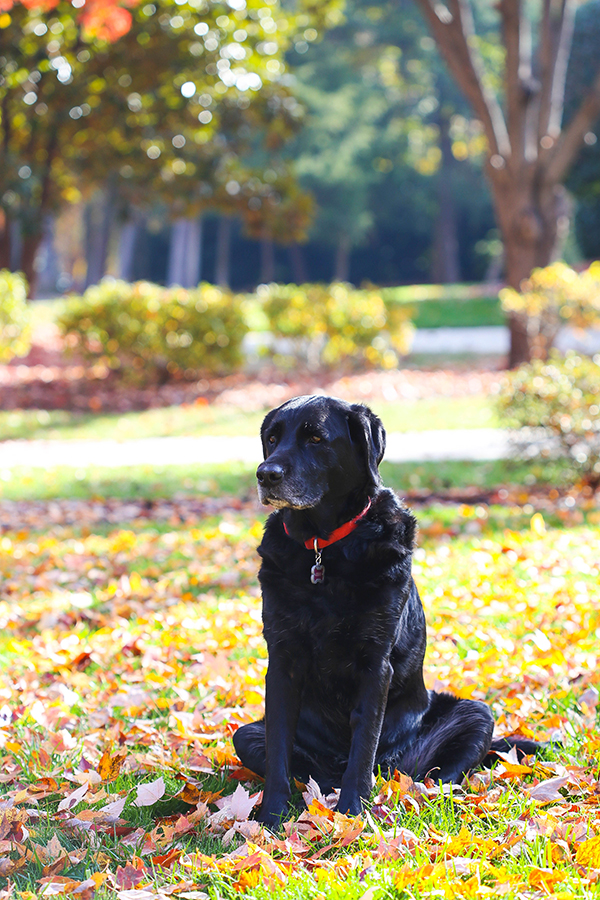 Fortunately I'm all about the treats. 🙂 Those totally happened. And if I had to guess, I'd say Jessie would much prefer some tasty treats over a chalkboard photo shoot, don't you think?
And I mean her favorites haven't really changed much over the years. She likes peanut butter, pizza and popcorn (but will eat anything you give her) and enjoys long walks through the neighborhood.
These particular birthday treats were from a cute little doggie bakery near my parents. They had the cutest stuff – and so clever. We got Jessie a "Drooly Dream Bar", "Pup-kin Pie Pupcake" and a "Mini Woofie Pie".
Of course when I got all set up to take a few photos, I snapped the first few and then went to get the treats. When I turned the camera back on to get the treat photos, the battery was dead. Since we were at my parents house, I didn't have my stuff with me and I hadn't brought my other battery.
#dogmomfail
So I used my iPhone and tried to take a couple decent photos of her with her birthday hat and treats. You're welcome.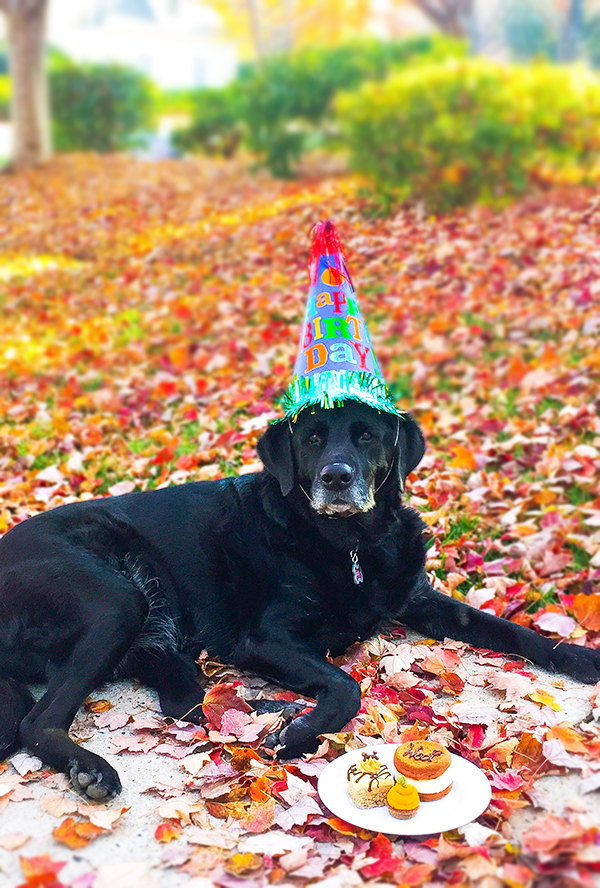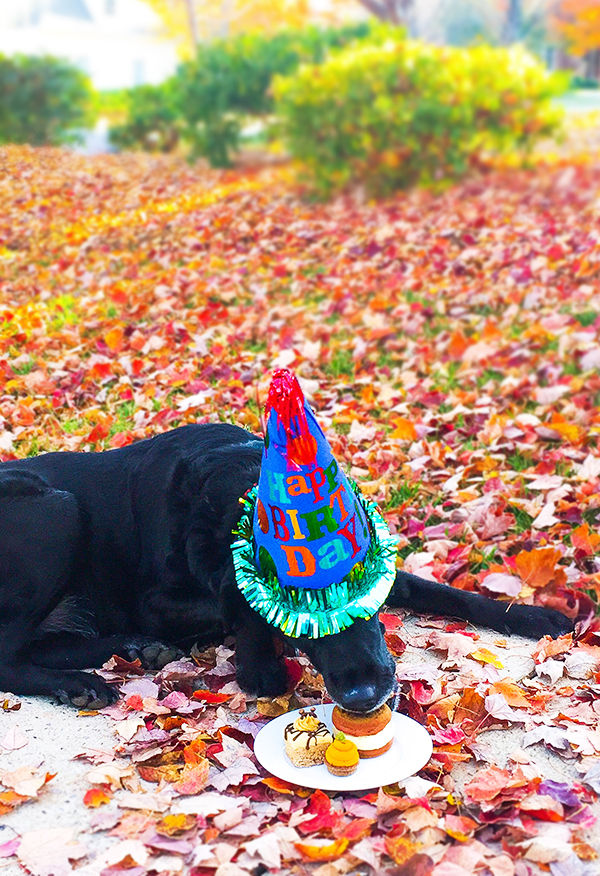 Hopefully when we have actual kids one day, I'll have this whole birthday celebration thing figured out and not be so lazy and forgetful.
Real life, people. Happy Birthday Jessie! 🙂